Gista Naija
Nigerian News Updates on Politics, Entertainment, Sports, e.t.c
Thursday, April 24, 2014
This incident happened this afternoon along Patigi Road in Kwara State. According to eye-witnesses, the policeman tied above and a few of his colleagues stopped a driver delivering telecoms equipment to a site at Patigi and allegedly demanded for money. When the driver refused to part with money, an argument ensued and he was shot in the arm. (You will find the graphic pic after the cut). After the shooting, a mob descended on the policemen but were only able to catch one as the others ran away.

The one caught was beaten and tied up by a mob. See more pics after the cut...


Wednesday, April 23, 2014
A gentleman's club in Guelph, Ontario, is holding church services right on the stage next to the stripper pole.
The Manor, as the club is called, held services for the first time on Easter.
Jack Ninaber and his wife Sharon decided they would host a Christian fellowship service at the unconventional space in order to
bring religion to those who don't feel comfortable
seeking it out, CTV reports.
Vanguard
reports that Delta State Government, yesterday, revealed that there's a teenage gay cult in Warri called Yansh. The teenagers who are said to be from ages 15 to 18 reportedly live in rented apartments close to Enerhen Junction, Warri, where gay men come to sleep with them and pay them.
Scores -- a famous NYC strip club is going after a customer in court because he allegedly weaseled out of a HUGE tab ... claiming he was drugged by Scores employees.

Scores claims Dr. Zyad Younan ran up a $135,303 bill last year on his American Express card during FOUR visits to the club.


The reality star stepped out in heavily ripped jeans which showed her upper thighs while on coffee & shopping runs with her sister Kourtney in LA yesterday. Like the look? See more pics after the cut..


Seriously, Agbani just makes Nigerians so proud! She is the queen. She brought us the crown, and she continues to carry herself with grace and class. We love her!
AWKA—A police sergeant (names withheld) has been arrested in Anambra State for allegedly raping a 13- year-old daughter of a popular pastor at Nkpor in Idemili Council Area of the state.
The young girl, said to be two months pregnant told her parents last Saturday who was responsible for her pregnancy.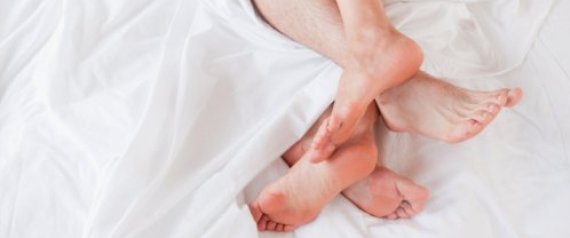 If you're contemplating sex with a rodeo clown in Massachusetts, watch out: The long arm of the law may be coming for you. Mustachioed men, it's probably best if you just avoid Indiana altogether. And ladies, you don't have to put up with your lover's bad breath anymore -- in Minnesota, you are legally protected from the smell of garlic and onions.
Think these laws are weird? We're just getting started. These bizarre rules of attraction give a whole new meaning to the term "penal code."
Emeka Carter is the son of billionaire businessman Chief Izuchukwu Onwugbenu, chairman of Louise Carter Group, while Onyinye Chukwuma is the daughter billionaire businessman chief Innocent Chukwuma, chairman of Innoson Motors. Their traditional wedding is happening right now in Nnewi, Anambra State. Continue...


According to a report by
Punch
, armed robbers numbering about 60 stormed 8 different streets in the Mushin area of Lagos in the early hours of Monday morning and operated unchallenged for about 7 hours. The armed men robbed, raped some girls and destroyed several cars during the operation. Full report below...

LAGOS— A 54-year-old farmer has been arrested by the Police Special Fraud Unit, SFU, Milverton Road, Ikoyi, Lagos, over alleged fraudulent withdrawals of money from customers' accounts in a new generation bank.

The suspect, Godwin Diavel, has allegedly succeeded in withdrawing about N2 million from different customers' accounts within and outside Lagos.


Men get s**ually aroused extremely fast and can lose the erection really fast too. But a woman, she takes her time to get aroused, and when she does get aroused, she stays aroused for a long time.
Use these 15 tips to satisfy a woman in bed and make her want more of you, even if you've been in the same relationship for a very long time.
DOVER, N.J. (AP) — No stolen hearts on this first date. Instead, a New Jersey woman says a man she met on a dating website stole her dog and her flat-screen TV. Dover police tell the Daily Record of Parsippany (http://dailyre.co/1f8Kwz4) that the pair went out for the first time Thursday night.
After returning home, the woman said she became occupied in another room, leaving the man alone. When she returned, he was gone — and so were her Yorkshire Terrier named Violet and her TV valued at $3,000. The woman says her dog was worth $4,000.
A large number of policemen and soldiers have been deployed in the Kirikiri Maximum Prisons, Lagos, after a rainstorm collapsed its fence last Sunday, the PUNCH has learnt.
Our correspondent learnt that after the building collapsed, prisons officials rallied around and ordered the inmates into their cells.